International Students
---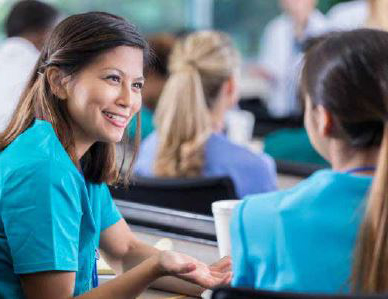 Edge Academy is more than just our Personal Support Worker Program and our facility!
Edge Academy is a team of dedicated and caring individuals who are deeply committed to helping our community by supporting our students.
For our international students, we offer a Canadian education with quicker admissions, flexible payment options and reasonable tuition fees, all provided in a supportive environment.
Please note that, while we do have many international students studying with us and enjoying a rich experience. They choose Edge Academy for a wide variety of reasons.
If you are looking to study at Edge Academy with the hopes of receiving a Post Graduate Work Permit (PGWP), unfortunately at this time, international students who graduate from Private Educational Institutions in Canada are not eligible. While we are optimistitc that this policy will change in the future, if you are seeking a PGWP, we recommend you research and consider a publicly funded college.
---
Edge Academy Represents What Canada Is All About
Our students come to us from all corners of the globe and each one has a unique story to tell. We celebrate their individuality and support them as they strive to overcome challenges and create a better life for themselves and their families.
Within our community, we build a culture of equality and care. International students join us for various reasons. We are the right fit for you if you are looking for the following:
A superior educational experience that allows you to return to your country of origin with a Canadian education and work experience (through the practicum component in our PSW program and through work experience gained during your study through off-campus work permits).
A caring and compassionate community of support. Our faculty and staff are committed to working with you to accommodate your individual needs to make sure your experience is worry-free; provide the knowledge and hands-on, practical training to empower your success; and,
Edge Academy prides itself on ensuring students feel like they have a home-away-from-home
To work during your schooling experience due to the high cost of studying abroad. Edge Academy has a set class schedule that easily allows you to negotiate an opportunity to work up to 20 hours per week with your off-campus work permit.
Perhaps you already have a permit to study in Canada, are new to the country and are looking for your next School. If so, please contact us by emailing Register@EdgeAcademy.com or calling us to talk to one of our Admissions Advisors. They will walk you through a step-by-step process to ensure that you are comfortable and excited to begin your international learning experience at Edge Academy!
---
There Are So Many Amazing Reasons To Experience Canada:
The United Nations ranked Canada as one of the best places to live,
Work while studying,
Internationally recognized education,
Learn or improve another language,
Diversity and inclusiveness,
Affordable education and living.
We are a country that embraces and delights in multiculturalism and diversity. With ethnic foods readily available and numerous cultural activities, Canada makes newcomers feel at home. Your International Student Advisor can help you get in touch with ethnic clubs and associations for you to join. Even with Canada's high standards, the cost of living and tuition for international students is less than that in many other countries.
---
A country that is warm and welcoming, that celebrates diversity and prides itself on not only accepting but learning from those who visit – culturally, personally and professionally.
A beautiful province to study and play in, with four different seasons to experience and enjoy.
A city filled with excitement, attractions, and plenty of cultural hotspots.
---