About Edge Academy
---
Edge Academy™ is a Registered Private Career College (under the Private Career Colleges Act, 2005), that has been providing both Individuals and Organizations with customized Personal Support Worker (P.S.W.) training solutions since 1999.
We currently offer the Full Personal Support Worker Program, which includes Prior Learning Assessment, to both individuals and organizations through Full time and Part time courses. All of our programs are affordable and are taught in small classes.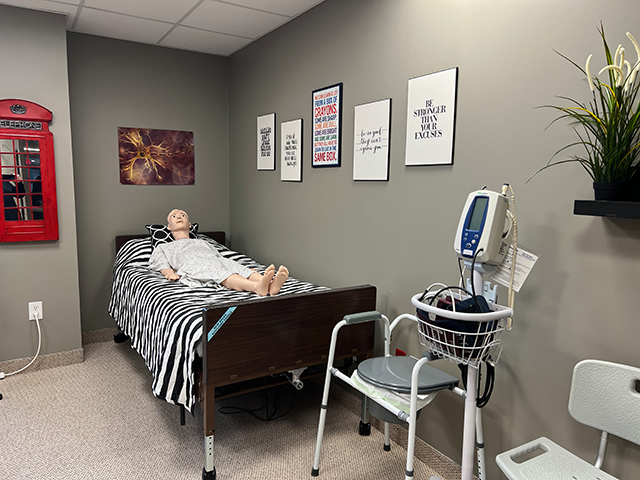 Classes use a variety of instructional methods and tools which include traditional lectures, skills labs, computer-based Power Point® slides and videos / multimedia to guide students through their learning modules.
---
Edge Academy™ is registered as a Private Career College under the Private Career Colleges Act, 2005.
We follow the Ministry of Health and Long Term Care / under their PSW Training Standards developed with the Ontario Community Support Association in 1997 and revised in 2009, and 2014, and adopted by the National Association of Career Colleges in 2015.
We are member of both the Career Colleges of Ontario and the National Association of Career Colleges.
---
Our Administrator, is a member of the Ontario College of Teachers as a Certified Secondary School Principal, with a Master's Degree in Education in Organizational and Administrative Studies, and over 30 years of experience in education, including seven years as the administrator of the Adult Education division of a large public school board, five years as both an online course developer and instructor for Queen's University's Faculty of Education; and is currently a part time instructor with Brock University.
As well our Administrator is currently serving on the Board of Directors of both Career Colleges Ontario and the National Association of Career Colleges.
Our PSW Program Coordinator, is a member of both the College of Nurses of Ontario as a Registered Nurse; and the Ontario College of Teachers as a Secondary School Teacher. She has served the people of Ontario in many capacities and positions in various institutions as a Registered Nurse for over 40 years; and, with both a Bachelor's Degree and a Bachelor of Education Degree, has worked in education for 28 years, teaching Health Care Aides and Personal Support Workers in four District School Boards and for the Region of Halton.
---